10 Things to Watch on Day 1 of the NCAA Tournament, Presented by SeatGeek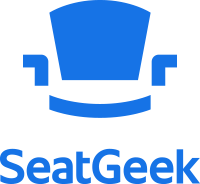 Watching the games today? Why not head to the game? With SeatGeek, you can get the best available seats at the best prices. And with special code NF10, get 10% off your next order of $50 or more. Get tickets now!

Does it get any better than this?
Day 1 of the NCAA Tournament has arrived and we, ladies and gentlemen, have once again achieved sporting bliss. Here are 10, out of roughly a billion, things to watch on the very best day of the year. We'll go in chronological order of the day's schedule to help you plan your viewing experience.
To borrow from Jack Bauer: the following takes place between 12 PM and 1 AM on the first day of the NCAA Tournament.
And if you haven't figured out a way to skip work today, or at least show up on a milk carton during your lunch break, then clock's ticking, buddy!
Want to get a huge leg up on your March Madness pool? Subscribe to numberFire and get instant access to power rankings, bracket picks, game simulators, and tons of awesome expert advice to help you make the right decision.

Even better, we're offering our subscriptions at $19 over the first month when you use the promo code BRACKET.

Find Out More
1. Will Trae Young and Oklahoma party like it's 2017?
This year's tournament schedule isn't messing around. How's superstar Trae Young, he of the most points and assists per game in the country, sound as a guy that's going to be on the floor when the day tips off on Thursday? The Sooners square off in a 7/10 game against the A-10 regular season champs, Rhode Island, with Rhody favored by just two points, according to Vegas Insider.
The big question will be -- which Oklahoma team shows up? The one that earned enough quality wins for to get to the NCAA Tournament in November, December, and early January, or the one that's been on the struggle bus ever since? Young has so much of what we look for in our March megastars (27 points and 10 three-point attempts per game go a long way in making him exciting to watch), but his propensity for turnovers can sometimes kill the Sooners' ability to look cohesive. Against a Rhode Island team that's one of the best teams in the country at turning opponents over, the Sooners' "boomer" getting red hot from deep may be Oklahoma's best -- and only -- shot at advancing.
2. Which early game will create the most cubicle-based FOMO?
Allow me to provide some anecdotal "analysis" for a second, on a website that prides itself on data-driven insights. The first couple of hours of the NCAA Tournament almost always seem to provide one of, if not the best, upset of the entire tournament. That's obviously because more of us are at work on Thursday instead of Friday, and the tournament likes to announce its presence early, while many of us are stuck listening to people struggling to come off mute quickly on pointless conference calls.
We've got two candidates for top-seeded teams that few are picking to lose in the first round, whose eliminations would instantly send the tournament into overdrive: Tennessee and Gonzaga (we'll get to the 1-seed playing early in the afternoon in just a moment). The Vols and Zags are being picked to win 91 and 93 percent of the time, respectively, in ESPN's Tournament Challenge, with Gonzaga, in particular, a popular choice to make a deep run.
While it's hard to imagine Mark Few's deep roster getting bounced so early after a trip to the National Championship, Tennessee overachieving its way to a 3 seed could make them a logical sleeper candidate to get victimized by Cinderella. The Volunteers are ranked sixth in Adjusted Defensive Rating at Sports Reference, but offensively, are a bit reliant on the three. Wright State doesn't seem to have any obvious matchup edge on Tennessee, but is well-balanced defensively and rates well defending shots inside the perimeter. So if the Vols find themselves struggling from the three-point line, you may find yourself Googling ways to get around your company's block on streaming video this afternoon.
3. Why isn't that Kansas-Penn spread a little bigger?
If there's one thing you can count on in sports, it's this: Vegas knows things. If you look closely, the sportsbooks out in Sin City are often soothsayers for the odd and "unpredictable" in sports. So consider my eyebrow raised by the fact that Kansas, the 1 seed in the Midwest and Big 12 champs for the 900th time in a row, are favored by just 13.5 points against the 16th-seeded Penn Quakers, while 1 seeds Virginia and Villanova are favored to win by over 20.
Despite Kansas' aforementioned accolades, many analysts in the sport have called this "not your usual Kansas team," and that would seem to be the case. This year's Jayhawks lack any surefire NBA talent, and have lost three times at Phog Allen Fieldhouse this season. Kansas is one of the more three-point dependent teams in the field (37 percent of its points come from outside), and Penn has held opponents to under 30 percent shooting this season. Especially when you consider the success that the Ivy League has had in scoring upsets in the tournament the last few years, this might be one of the more interesting 1/16 games we've had in years.
We're still waiting for our first 16 seed win in the NCAA Tournament, so no promises... but make sure you're not working too late in case this one just happens to be close in the second half.
4. Loyola Chicago is totally going to beat Miami, right?
Loyola Chicago, as an 11 seed, seems to be getting plenty of love as upset pick over Miami, with over a third of ESPN's Tournament Challenge participants picking the Ramblers to knock out the Hurricanes.
There are good reasons for this. Our nERD metric, which measures how much a team would be expected to beat an average team by on a neutral court, sees these two teams as just one point apart. Meanwhile, Loyola finds itself as just a 1.5-point underdog in Vegas, thanks to its hot play of late (17 of 18 wins, en route to a Missouri Valley title) and a top-25 defense, according to Kenpom. Add in that Miami went just 4-4 down the stretch while missing second-leading scorer Bruce Brown, and it's easy to see why the Ramblers, despite last having appeared in the NCAA Tournament in a Sweet 16 loss to Georgetown in 1985 (Great Scott!), are piquing a lot of upset-seekers' interests.
5. Is the Daum-inator ready to lead the Jackrabbits past the Buckeyes?
Admit it, you didn't see South Dakota State play this year. It's fine -- no one's going to blame you for picking them as a 12/5 upset, considering the presence of Junior star big man Mike Daum (and because they're called the Jackrabbits, which is just awesome). Daum is a huge reason why SDSU is back in the tourney for the third year in a row, averaging over 28 points and 10 boards a game, and knocking down 85 percent of his free throws.
While Ohio State may fit the qualitative bill as an upset candidate, after they overachieved expectations so greatly under first-year coach Chris Holtmann, nERD actually sees this as the least likely 12/5 upset. After all, Kenpom has Ohio State inside its top 30 of offensive and defensive efficiency, and Keita Bates-Diop (19.4 points, 8.8 rebounds per game) is a big-time college star in his own right. Still, with just 7.5 points separating these two in the Vegas odds, the smart money says you'll be wearing out your remote flipping back and forth between Loyola and South Dakota State in the late afternoon (Eastern time), trying to catch one of those oh-so-sweet March upsets.
6. Can Seton Hall's Seniors finally break through in March?
The talented trio of Seton Hall seniors -- big man Angel Delgado and guards Khadeen Carrington and Desi Rodriguez -- have failed to get out of the first round in each of its previous two NCAA Tournament trips. Their last chance at earning a victory in March will come Thursday in the form of an 8/9 matchup with NC State. While Kevin Willard's Pirates can sometimes lack discipline and consistency, Kevin Keatts' NC State squad has made for a nice story in the coach's first year, making it back to the NCAA Tournament after losing NBA lottery pick Dennis Smith, Jr.
These teams are separated by less than two points according to nERD. With The Hall favored by just 2.5, this definitely looks to be one of the best games of the day.
7. Can Davidson's shooting make Kentucky a one-and-done?
Davidson wouldn't have made the NCAA Tournament if not for its win over Rhode Island in the Atlantic 10 Conference championship game. But now that they're here, Bob McKillop's group presents a challenging matchup for any opposing defense, let alone one stocked with as many freshmen as Kentucky's.
Davdison's offense is fantastic. It's one of the best teams in the country at avoiding turnovers and hitting free throws, and shoots over 39 percent from three. With Peyton Aldridge and Kellan Grady leading the way, and with Kentucky in what many consider a down talent year (by its insanely lofty standards), the Wildcats from North Carolina match up better with the ones from Lexington than many would assume. Kentucky's defense is one of the best in the country at defending the perimeter, but if it gets flustered by one of the best offensive coaches in America, Coach Cal may be complaining about more than just having to fly "all the way to Boise" for this game.
8. Did red-hot Houston get saddled with a bad matchup?
Despite losing the American Athletic Conference title game to NCAA Tournament 2 seed Cincinnati by one point, Houston enters this year's tourney on a tear, having won 12 of its last 15 games, including a previous win over Cincy and two over Wichita State. The Cougars are a well-balanced team: they score efficiently inside, clean up on the offensive glass, play top-10 level D, and knock down their threes at almost 39 percent. If Houston managed to beat Cincy in that title game by one instead of the other way around, the Cougars could easily have ended up as a 5 seed.
But Kelvin Sampson's crew drew a potentially tricky opponent in San Diego State. The Aztecs have reeled off nine wins in a row and captured the Mountain West Conference title. Though the Aztecs weren't on the at-large radar because of early struggles in their MWC schedule, they're just under three points below Houston in nERD. San Diego State plays good defense and forces opposing offenses into long possessions. Houston's only favored by four in this one, so don't be surprised if San Diego State goes from "bid stealer" to Round of 32 participant in a matter of days
9. Is Collin Sexton on his way to becoming Kemba Walker, circa 2011?
Anyone who saw Collin Sexton completely dismantle top-seeded Auburn in the SEC Tournament had to be hoping that their favorite team wouldn't have to see the uber-confident and talented freshman in the NCAA Tournament. Sexton has been on an absolute tear, averaging 25.5 points per game over his last four outings, matchups with Texas A&M twice, Auburn, and Kentucky (all NCAA Tournament teams). Sexton leaps off the page as an obvious choice for a potential game changer and bracket buster in this year's tournament.
But as much as fans may want to see a dynamic player like Sexton go on a big run, Alabama will have to overcome a Virginia Tech squad led by its own star guard, Justin Robinson (13.8 points, 5.6 assists per game). The Hokies have beaten Virginia, Duke, and North Carolina this season, so they're plenty used to battling premier competition. nERD scores this one almost even, with under two points separating the teams, so this should be one of the best games of the first round. Sexton may not get out of the Round of 64, but if he does, there's no telling how far Alabama might make it.
10. Are the Bonnies more than just a feel-good story?
St. Bonaventure, one of the last four teams into the at-large field, knocked off UCLA on Tuesday night to earn the program's first NCAA Tournament win since 1970. Now that they're into the Round of 64, their perimeter play could pose a serious threat to one of the SEC's best.
St. Bonaventure makes over 39 percent of its threes and have plenty of perimeter firepower -- namely Jaylen Adams, Matt Mobley, and Courtney Stockard (who dropped 26 points on UCLA) -- to keep pace with Florida's four guard lineup. While the Gators' guards make for a potent group on offense, they can be exposed while defending the perimeter. Florida's one of the more variable teams in the tournament, having recently beaten Auburn, Kentucky, and Alabama, but winning just five of their last 11 overall. Despite just sneaking into the field, St. Bonaventure is only a 5.5-point underdog against the 6-seeded Gators. With another win on Thursday, the Bonnies may just make it worth the (48-year) wait for their fans.