College Basketball Power Rankings Update: Villanova Takes a Step Back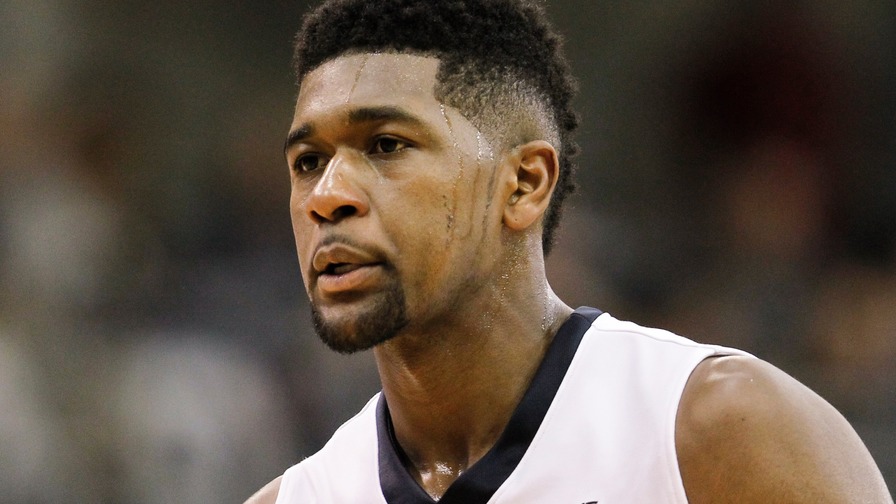 Being the defending national champion is hard in this era of one-and-done college basketball players. Most schools are lucky to get two years out of their best players before they bolt to the NBA.
Not Villanova.
Their two top scorers from last year's title-winning team -- Josh Hart and Kris Jenkins -- both returned for one more crack at a championship. Due to their continued leadership, the Wildcats have spent seven weeks, or half the season, ranked number one in the AP Top 25 poll. Jay Wright's team poses a legitimate shot at pulling off a feat only one team has done in the last 23 years: to repeat as national champion.
This week was a rough one for top-10 teams, Nova included. We will breakdown their struggles, plus four other notable performances this past week in this edition of the power rankings update.
You will find that our rankings can sometimes be much different from the AP Top 25 or the USA Today Coaches Poll. Our power rankings here at numberFire are not subjective or influenced by the latest hype; we put our faith and trust in our algorithms. Each week, we'll list the top 25 teams in Division I from worst to best based on our nERD metric, a predictive measure that projects the number of points we would expect that squad to win by against a league-average team.
The Top 25
25. Saint Mary's Gaels (nERD: 13.70, Record: 19-2, Last Week: NR)
24. Iowa State Cyclones (nERD: 13.79, Record: 13-7, Last Week: 23)
23. South Carolina Gamecocks (nERD: 13.98, Record: 17-4, Last Week: NR)
22. Oklahoma State Cowboys (nERD: 14.21, Record: 14-8, Last Week: NR)
T-20. Creighton Bluejays (nERD: 14.47, Record: 19-3, Last Week: 17)
T-20. Florida State Seminoles (nERD: 14.47, Record: 18-4, Last Week: 12)
After going 16-1 to start the season, the Florida State Seminoles have dropped three of their last five games. They came out mostly unscathed from a difficult six-game stretch against AP Top 25 opponents, securing a 5-1 record with their only loss to North Carolina.
However, Leonard Hamilton's crew proceeded to drop their next two games to Georgia Tech and Syracuse, both ranked 50th or worse by KenPom.com and in terms of our nERD rating.
In their loss to Georgia Tech, they couldn't buy a basket, scoring only 15 points in the first half, on their way to a 22-point loss. They made only 6-of-35 shot attempts in the first half before finishing the game with 56 points while making fewer than 29% of their attempts.
Against Syracuse and their 145th ranked defense, the Florida State offense wasn't much better. FSU fell behind early and wasn't able to overcome the 18-point deficit they faced at halftime. They struggled to score 72 points, making only 38.3% of their shots.
They better hit the gym and work on their jumpers. Their next opponent, the Miami Hurricanes, limits opponents to a 44.9% effective field goal percentage, 18th-best in the nation.
19. Wichita State Shockers (nERD: 15.04, Record: 19-4, Last Week: 22)
18. Butler Bulldogs (nERD: 15.13, Record: 18-4, Last Week: 18)
17. Oregon Ducks (nERD: 15.21, Record: 19-3, Last Week: 19)
16. Arizona Wildcats (nERD: 15.50, Record: 20-2, Last Week: 14)
15. Cincinnati Bearcats (nERD: 15.54, Record: 19-2, Last Week: 20)
The Cincinnati Bearcats just keep winning. At 19-2 and with a 12-game winning streak, they own first place in the American Athletic Conference. Their defense, as per usual in the Mick Cronin-era, is leading the way.
Opponents are only able to muster a 36.8% shooting percentage on them, second-best in the nation. They slow down the pace, 313th in adjusted tempo per KenPom.com, but are extremely efficient, ranking 15th in defensive rating. In their last game, a 41-point stomping of South Florida, the Bearcats forced 24 turnovers while limiting the Bulls to 33.3% shooting.
While the win over South Florida was a thing of beauty, the proudest accomplishment of the last week was their win over hated rivals Xavier in the Crosstown Shootout. They had lost seven of their last nine meetings, including the last three.
With two of their next three games against teams ranked outside of the top 100, the Bearcats will have to fight themselves not to look forward to February 12 and their showdown with the SMU Mustangs (2nd in the conference and 26th by nERD).
14. UCLA Bruins (nERD: 15.75, Record: 19-3, Last Week: 11)
13. Wisconsin Badgers (nERD: 16.03, Record: 18-3, Last Week: 16)
12. Duke Blue Devils (nERD: 16.62, Record: 17-5, Last Week: 15)
11. Purdue Boilermakers (nERD: 16.69, Record: 17-5, Last Week: 10)
10. Baylor Bears (nERD: 17.57, Record: 20-1, Last Week: 8)
In a wild week with seven of the top 10 teams in the nation losing at least once, the Baylor Bears kept quiet and kept their nose to the grindstone, churning out two more wins and moving up to the second spot in the national polls.
After suffering their only loss of the year to West Virginia, the Bears have strung together five straight wins, albeit in less dominating fashion than before. Only one win was by double digits, a 10-point victory over an 8-13 Texas squad.
In their last two wins, Baylor had to scratch and claw, winning by an average of just 3.5 points. Their offense got a bit sloppy, turning the ball over 16 times to Texas Tech and 17 times to Ole Miss. Against the Red Raiders, they made a season-low 17 field goals but were bailed out by the whistle, going to the line 28 times.
This week, Baylor makes the tough trip to Phog Allen Fieldhouse to take on the third-ranked Kansas Jayhawks, who are on a remarkable 48-game home winning streak. While no one would fault the Bears if they lost on Wednesday, a win over the Jayhawks would put all of college basketball on notice.
9. Florida Gators (nERD: 17.81, Record: 16-5, Last Week: 13)
8. Virginia Cavaliers (nERD: 18.33, Record: 16-4, Last Week: 9)
7. Kansas Jayhawks (nERD: 18.95, Record: 19-2, Last Week: 6)
6. Villanova Wildcats (nERD: 19.12, Record: 20-2, Last Week: 3)
Villanova entered the week as the number-one team in the nation, but after one loss and a pair of remarkable comebacks, they should count themselves lucky to be in the top five.
Early in the second half of the game versus Marquette, Nova owned a 17-point lead and looked to have the Golden Eagle offense clamped down. However, after allowing 50 points in the final 19 minutes, the Wildcats were left stunned at how they could have lost this one. By making only 2 of their final 13 shots from the field is how. Marquette ended the game on a 19-4 run.
Against Virginia on Sunday, the late-game rally was on the other foot, as the Wildcats needed an 11-0 run with under eight minutes to go to overcome one of their worst first-half shooting performances ever. They were 4-for-22 from the field and 1-for-10 from three as seniors Josh Hart and Kris Jenkins missed all 13 of their shots.
After narrowly avoiding their first two-game losing streak in four years, Villanova gets a chance to build a winning streak with a pair of matchups versus teams outside the top 65 -- Providence and St. John's -- this week.
5. North Carolina Tar Heels (nERD: 19.13, Record: 19-4, Last Week: 4)
4. West Virginia Mountaineers (nERD: 19.67, Record: 17-4, Last Week: 5)
3. Louisville Cardinals (nERD: 19.85, Record: 18-4, Last Week: 7)
2. Gonzaga Bulldogs (nERD: 20.27, Record: 22-0, Last Week: 2)
1. Kentucky Wildcats (nERD: 21.33, Record: 17-4, Last Week: 1)
While it's been a harsh past seven days on the courts for the Kentucky Wildcats, the polls and power rankings haven't been too hard on them after going 0-2 for the week.
After being fourth in the country all last week, the Wildcats only slipped back four spots in the AP Top 25, thanks in large part to the abundance of defeats by the nation's top teams. They also continue to claim our top spot despite suffering what, on the surface, looks like a huge upset loss at the hands of the Tennessee Volunteers.
However, with closer examination, the Vols are our 43rd-ranked team, are 42nd in the RPI rankings, and are in KenPom.com's top 40 despite owning a 10-9 record entering their matchup with UK.
John Calipari's crew also came up short in the college basketball game of the week, losing to the then-second-ranked Kansas Jayhawks at home, 79-73. They can look squarely at their foul shooting troubles -- 13-for-22 -- and 17 turnovers for a reason for the loss.
With two top-50 teams -- including Florida -- on the docket this week, the Wildcats will have a couple of chances to bounce back and prove they are worthy of our top spot.