FanDuel Single-Game Daily Fantasy Basketball Helper: Suns at Clippers (6/24/21)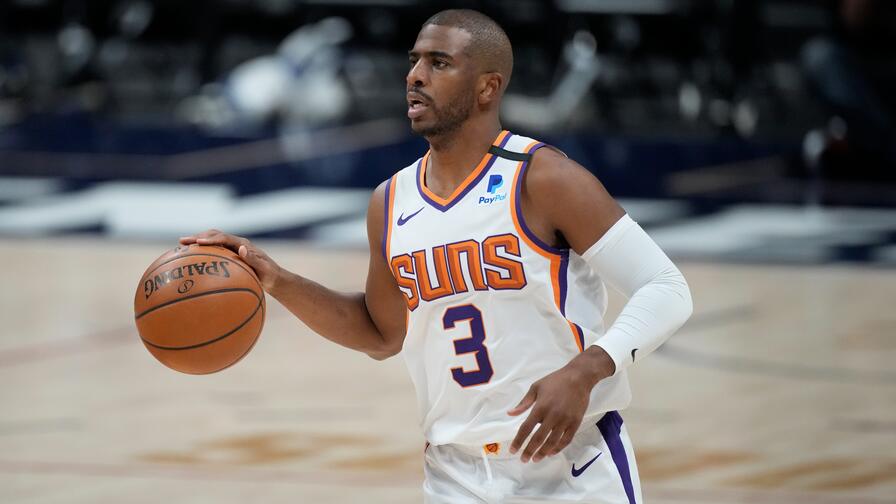 The NBA scene changes on a week-to-week, day-to-day, and -- depending on injury news -- even a minute-to-minute basis, making every slate a unique one that requires an ever-changing approach.
With so much changing so quickly, we're here with plenty of tools to help you out. We have daily projections, a matchup heat map, a lineup optimizer, and a bunch of other great resources to help give you an edge.
Daily fantasy NBA is very reliant on opportunity, so you'll need to make sure that you're up-to-date with key injuries and COVID-19 situations. Our projections update up until tip-off to reflect current news and we also have player news updates.
We'll also be coming at you with this primer every day, breaking down a few of the day's top plays at each position.
Let's take a look at who you should target for tonight's matchup between the Los Angeles Clippers and Phoenix Suns, which tips off at 9:00 PM Eastern.
All injury updates are via the NBA's official injury report or numberFire's player news.
Read this piece by Brandon Gdula for some excellent in-depth analysis on how to attack a single-game slate in NBA DFS.
MVP Considerations
Paul George ($15,000) - In the Game 2 loss, PG13 had his first outing with fewer than 40 FanDuel points in his last seven games -- he had racked up 67.7, 54.3, and 54.3 in the three games prior. The Clippers are returning home for a must-win Game 3, and George is averaging 48.1 fantasy points at the Staples Center this postseason. He's numberFire's top-projected scorer tonight by 9.6 FanDuel points.
Chris Paul ($14,500) - In the series against the Denver Nuggets, CP3 posted 46.7, 48.5, 53.2, and 55.1 FanDuel points. According to FantasyPros, the Clippers were the third-most generous team to opposing point guards over the final 30 games of the regular season, and they ceded 33.1 and 55.7 fantasy points to Cameron Payne in the first two games of this series. The future Hall of Famer should have no trouble feasting tonight.
Deandre Ayton ($13,000) - It's close to impossible to fit all three of George, Paul, and Devin Booker in the multiplier spots while still being able to field viable options at utility. Ayton exploded for 47.3 FanDuel points in Game 2, and his upside should be similar tonight. Reggie Jackson ($12,500) is also an option in this spot. Jackson has amassed 32.9, 53.6, 35.2, and 36.5 FanDuel points in his last four efforts.
Other Players to Consider: Devin Booker ($14,500), Reggie Jackson ($12,500)

Utility Considerations
Ivica Zubac ($9,000) - After seeing fewer than 14 minutes of action in four of the final five games against the Utah Jazz, Zubac has been on the court for 18.0 and 34.4 minutes in the first two games of this series. On Tuesday, the big man recorded a 14-point, 11-rebound double-double, which resulted in 29.2 FanDuel points. He should have that upside once again tonight as the Clippers try to contain Ayton in the paint. Our algorithm has him projected for 23.4 fantasy points tonight, which is far better than any other player with a four-figured salary tonight.
Rajon Rondo ($7,500) - Rondo has seen 22.4 and 17.1 minutes of action in the first two games of this series, and the result has been fantasy outputs of 25.1 and 17.6 points. The veteran floor general likely offers the best bang for your buck among the utility options for this game.
Other Utility Options: Mikal Bridges ($10,000), Cam Johnson ($7,500)