Sports have always played a central part in my joy. Whether I am playing, coaching, or analyzing, my soul is at peace. With regards to sports analysis, I love to do the deepest of dives into research. Graduating from Western Washington University with a Bachelor of Arts in History/Social Studies, investigation and scrutiny have become second hand. I absolutely adore the process of sifting through pages of data, opinion, and news stories to find compelling information. You can find my work on both numberFire and PlayerProfiler.
Favorite Athletes
Doug Baldwin, Jordan Matthews, C.J. Prosise, Larry Fitzgerald, Brian McBride
Favorite Teams
Seattle Seahawks/Sounders
Bitter Rivals
Portland Timbers
Biggest Upset Ever
Super Bowl XLII New York Giants beat New England Patriots
Best NFL Team Ever
2007 New England Patriots
Lemieux or Gretzky?
Gretzky
Jordan or LeBron?
Lebron
SNES or Genesis?
Super Nintendo
View

More

Less
Recent Contributor News
Instead of targeting what once was with the veteran back, it's better to look elsewhere in the Washington backfield.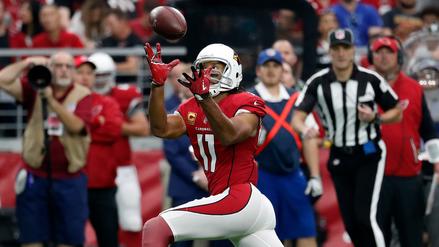 Fitzgerald has been a top-12 PPR wideout in each of the last three seasons, and he can do it again in 2018 despite advancing age and uncertainty at quarterback.
Sorry, there are no more articles for this feed.